Historisk kys under den olympiske flamme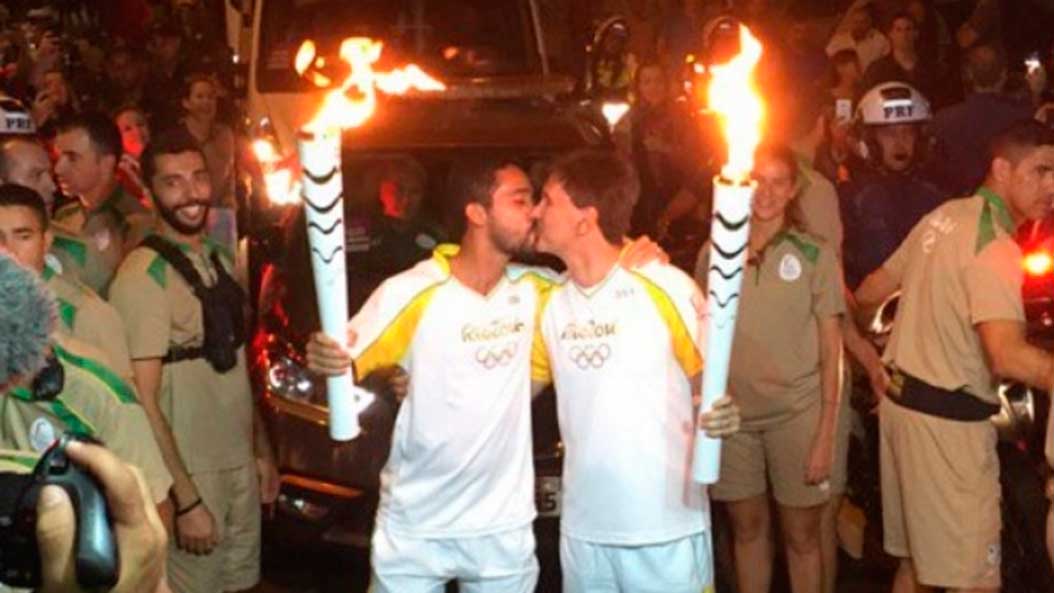 Et homokys og den første åbne transperson. Den olympiske fakkel er centrum i et lille stykke LGBTQ-historieskrivning under det netop åbnede OL i Rio de Janeiro.
To mandlige fakkelbærer udvekslede et kys, og det er tilsyneladende det første kys mellem to fakkelbærere af samme køn i forbindelse med det traditionsrige løb med den olympiske fakkel gennem verden.
Transkvinden Laerte Coutinho var centrum for en anden historisk begivenhed ved dette års OL i Rio, da hun som den første åbne transperson løb en del af ruten med den olympiske ild.
Traditionen med at tænde den olympiske ild på Olympia i Grækenland, og bære faklen gennem verden til det Olympiske Stadion, startede under Nazitysklands afholdelse af OL i Berlin i 1936.