Bliver 300 aktivister anholdt på Københavns Rådhus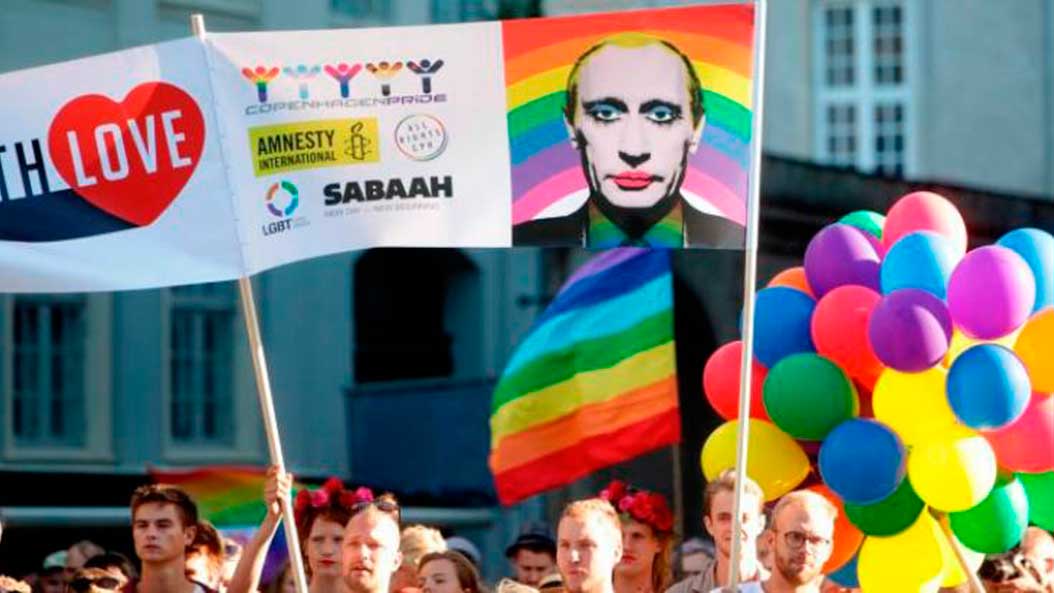 Svaret er heldigvis … nej! – To Russia With Love Denmark har arrangeret en foto event i solidaritet med LGBT-personer i Rusland i forbindelse med åbningen af Vinter OL 2014 i Sochi.
På grund af anti-gay-propaganda lovgivningen i Rusland risikerer LGBT-personer vold, fængsling og tortur hvis de i offentligheden bærer regnbuefarver eller blot udviser mod og protest. Meget simpelt: LGBT-personer bliver undertrykt og deres basale menneskerettigheder bliver krænket dagligt.
Det sker hedigvis ikke i Danmark og det vil To Russia With Love Denmark markere. Vi vil i den forbindelse invitere til en foto event på Københavns Rådhus. Du vil blive fotograferet foran bannere påtrykt russiske vartegn sammen med vores kampagnelogo og regnbue merchandise. Disse fotos publiceres i vores facebook gruppe og vi bruger dem aktivt i vores protestkampagne.
Hvor: Københavns Rådhus (Bagindgangen)
Hvornår: Lørdag d. 8. Februar kl. 13-16.
Kom og vis din solidaritet med de russiske LGBT-personer – det nytter!!
To Russia with Love Denmark #TRWLDK er et samlet initiativ af Amnesty International DK, LGBT DK, Pan Idræt, AllRightsCPH, Sabaah og Copenhagen Pride.
Læs også: Rusland forbyder transkønnede at køre bil
Læs også: Demo: To Russia with Love, Denmark