Istanbul Pride giver op: Aflyser søndagens parade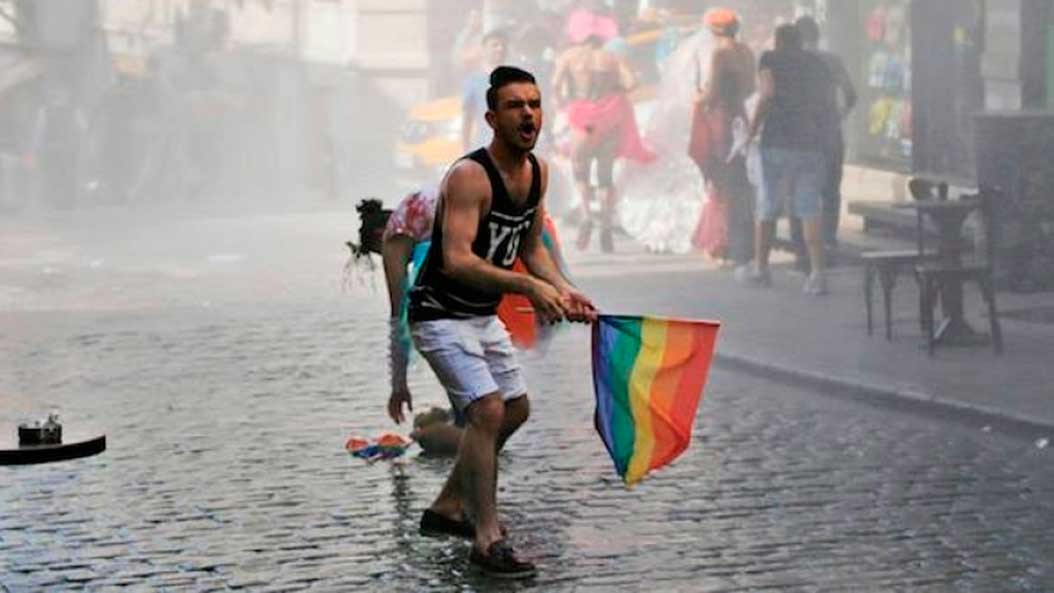 Sidste søndag forsøgte man i Istanbul at gennemføre de transkønnedes parade. Den var ellers blevet aflyst af myndighederne af "sikkerhedshensyn". Politiet angreb de få aktivister der trodsede forbuddet med tåregas og gummikugler. Nu opgiver arrangørerne af Istanbul Pride, og aflyser søndagens parade.
Aflysningen af søndagens Istanbul Pride vækker sorg hos Sabaah, som på Facebook skriver:
"Det er med stor sorg at vi må konstatere, at det er lykkes den tyrkiske regering at mindske tyrkiske LGBT+-personers rettigheder radikalt, og vi vil derfor endnu engang fra Sabaahs side rette en alvorlig kritik mod den tyrkiske regering.
Sabaah henviser til en pressemeddelelse fra de tyrkiske LGBT+-organisationer, som viser situationens alvor.
"Dette er et klart brud på borgernes ytringsfrihed, og vi håber at samtlige LGBT+-organisationer rundt om i verden, alle vil være med til at fordømme denne undertrykkelse," udtaler Sabaah.
Nedenstående passage fra pressemeddelelsen viser de følelser og frustrationer, som myndighedernes hårde linje har medført:
"Our popular Pride Marches, held for 12 years with great joy, are a space where we celebrate our existence, our persistence to live a proud life, and our exponentially growing organized movement. They influence not only LGBTI+ individuals' lives but everyone. Pride March allows humanity to dream: If this world were different, what kind of people would we be? What would we wear, desire, do, say? What would the streets of this city look like? If we organized with love, what could tear us apart from each other? If we held our bodies, work, and future in our own hands, what would happen? The ban on Pride March is an effort not only to stop us from leading dignified lives but also to stop us from dreaming of this world."
Myndighedernes forbud mod paraden for transkønnede sidste søndag den 19. juni, samt forbuddet mod Istanbul Pride på søndag den 26. juni udløste også fordømmelse fra Copenhagen Pride.
Out & About tilslutter sig fordømmelsen af de tyrkiske myndigheders undertrykkelse af de tyrkiske LGBT-organisationer.