Homofobi ses i to videoer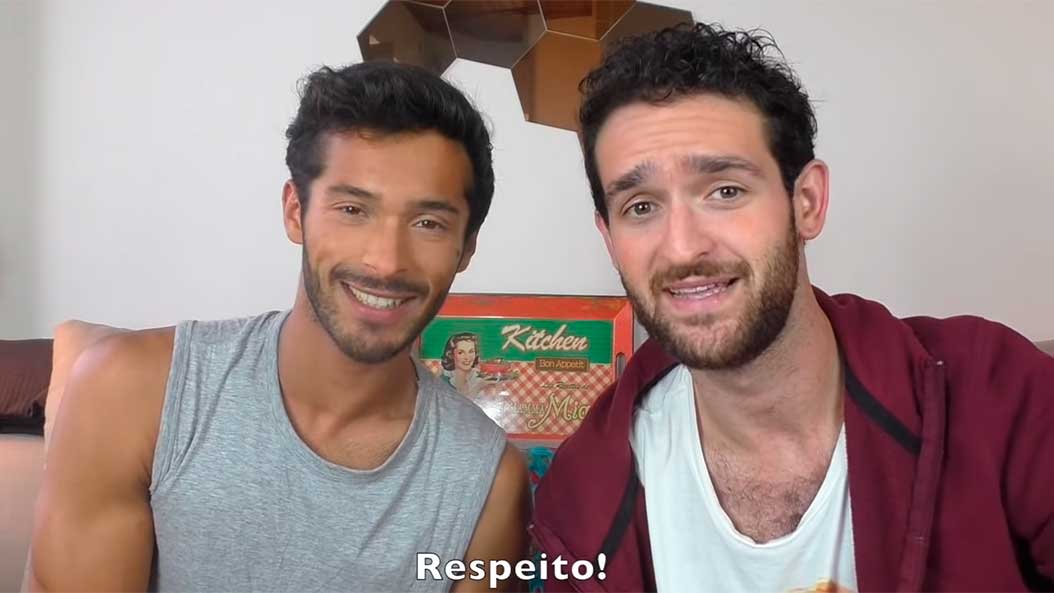 For nyligt har vi skrevet om to fyre, som en del af et eksperiment gik hånd-i-hånd i Rusland, hvilket ikke blev taget godt imod. Mon det bliver bedre modtaget i Jerusalem og Portugal?
På lørdag vil mange gå stolte og glade hånd- i- hånd i gaderne i Kbh. til Priden for at fejre mangfoldigheden.
Det er desværre ikke alle steder, det bliver accepteret, at to personer af samme køn kan gå hånd-i-hånd. Som en del af et socialt eksperiment, i tråd med det som er blevet lavet i Rusland af en tv-station, går to fyre hånd-i-hånd i henholdsvis Jerusalem og Portugal.
Seks mennesker blev stukket ned med kniv for nyligt af en ultaortodoks jøde ved den årlige parade for homoseksuelle i Jerusalem. To af ofrene blev alvorligt såret og blev bragt på hospitalet. Den ene er død på grund af kvæstelserne.
Videoen fra Porturgal er ikke oversat fra spansk, men folks kropssprog siger alt, og der er markeret med pile og ringe, når folk sender lange blikke eller grin efter dem. Et sted går en mand brutalt ind i dem.. I videoen fra Jerusalem sendes en masse ukvemsord efter dem, især "I er sønner af ludere".