Fodbolddommere springer ud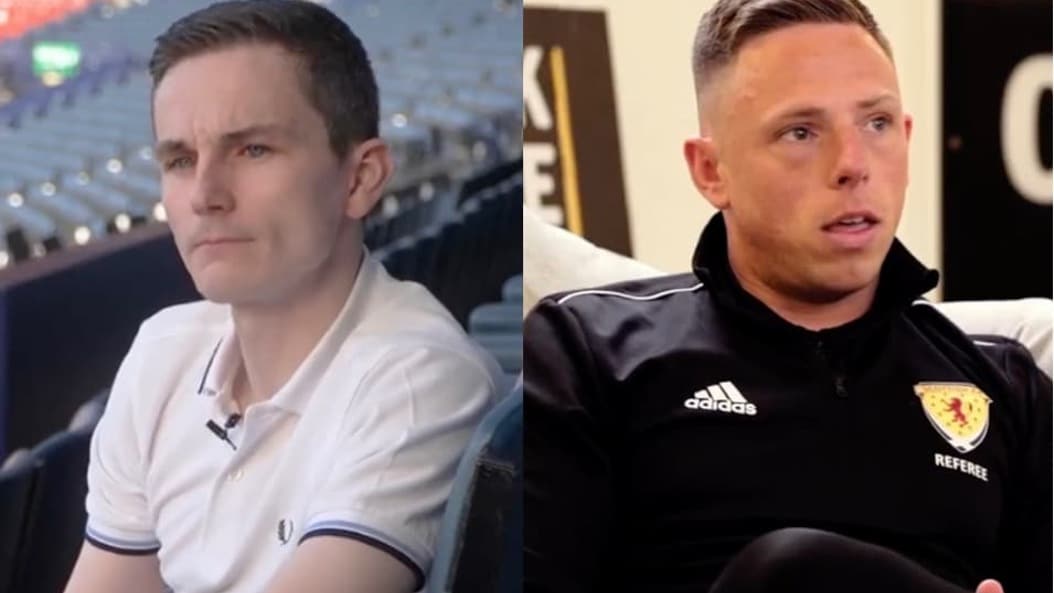 To skotske fodbolddommere står frem som homoseksuelle.
I Storbritannien ser det ud til at bolden for alvor er begyndt at rulle. For nylig valgte den engelske fodboldspiller Jake Daniels at springe ud. Han blev dermed den første aktive professionelle spiller til at springe ud siden 1990.
De to fodbolddommere Lloyd Wilson og Craig Napier valgte at springe ud fordi de følte sig inspireret af Daniels.
"Det er på tide vi får ændret klimaet i sporten", udtaler de to dommere, der begge dømmer i de skotske fodboldligaer.
"Der er mennesker, der følger sport uge efter uge. Der er mennesker, som dyrker sporten. Der er mennesker, der træner i sporten, arbejder i sporten, der er skrækslagne. Jeg håber, at min fortælling kan opmuntre bare en – så har jeg gjort et godt stykke arbejde " udtaler Lloyd Wilson til Sky Sport.
Wilson håber at folk er klar.
"Jeg håber, fodbolden er forberedt og klar til det. Jeg er ret sikker på, skotsk fodbold er", udtaler han.
Reaktionerne har været virkelig gode. Han er blevet oversvømmet af positive tilkendegivelser fra nær og fjern. Der har ikke været en negativ kommentar. Det frygtede jeg ellers" tilføjer Wilson, der nu håber at flere vil følge deres eksempel.
Se interviewet med Craig Napier, hvor han fortæller om sin beslutning om at springe ud.
"We need to see the climate change so that people feel they can be their true self and live happily and comfortably in their own skin."

An important conversation with Category One referee Craig Napier. pic.twitter.com/bYygya2k23

— Scottish FA (@ScottishFA) June 2, 2022
Læs også: Ti år med homovielser i Folkekirken