Den lesbiske skuespiller Lily Tomlin får prestigefyldt filmpris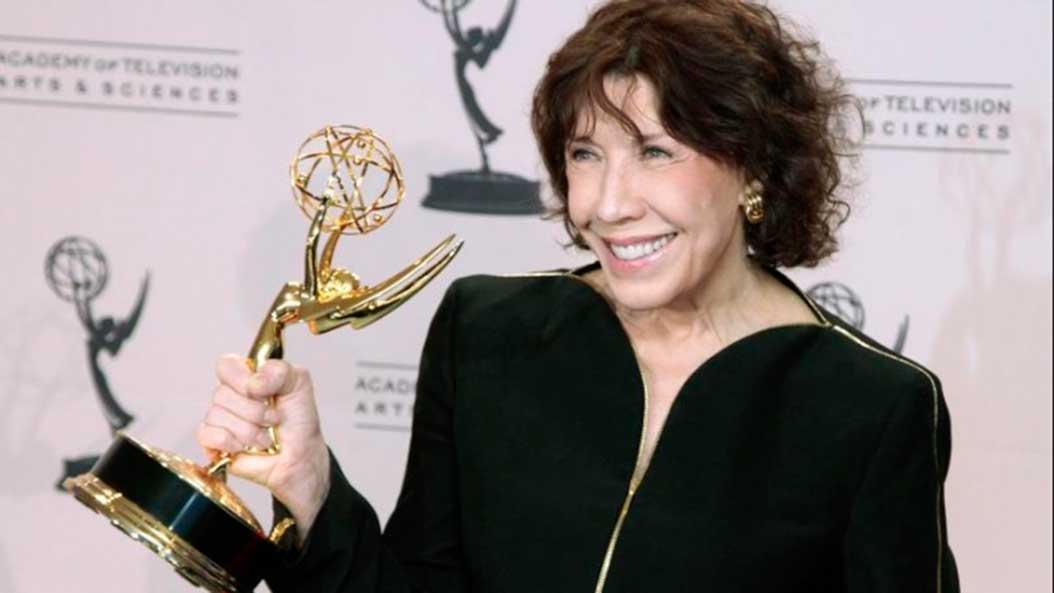 Den lesbiske skuespiller modtager den prestigefyldte SAG Life Achievement Award.
Den 76-årige lesbiske Lily Tomlin bliver den første åbent homoseksuelle kunstner til at modtage den fornemme pris Screen Actors Guild Lifetime Achievement Award, der for første gang blev uddelt i 1962. Prisen uddeles formelt den 29. januar 2017.
I 1975 tilbød Time Magazine Lily Tomlin forsiden, hvis hun ville oute sig selv som lesbisk. Et tilbud hun dog høfligt afslog, fordi hun slet ikke holdt sin seksualitet skjult og tidligere havde fortalt, at hun boede sammen med Jane Wagner.
De to kvinder mødte hinanden i 1971, da Wagner var forfatter på et satireshow, Tomlin spillede med i. I 2013 blev de gift.
Lily Tomlin er i gang med at filme tredje sæson af den populære Netflix-serie Grace & Frankie, hvor hun og Jane Fonda spiller fraskilte hustruer, der prøver at finde sig til rette, efter deres mænd er blevet forelsket i hinanden.
Læs også: Lesbisk – eller hvad
Se også: Lily Tomlin
Lily Tomlin tog sin eksamen ved Cass Technical High School og begyndte derefter på Wayne State University, hvor hendes interesse for teater og skuespil begyndte for alvor. Efter afslutningen begyndte Tomlin at lave stand-up på forskellige natklubber i Detroit, og senere på natklubber i New York City. Hendes første tv-optræden var på The Merv Griffin Show i 1965. Tomlin har vundet adskillige priser for sine skuespillere forestillinger, herunder Tony Awards, Emmy Awards og en Grammy Award, og hun blev nomineret til flere Oscars.